Hematology
Application of Enzyme-Linked Immunosorbent Assay (ELISA) in Hematology Research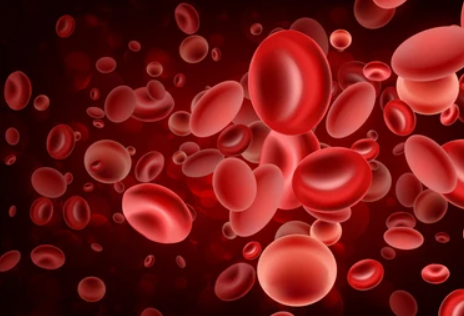 Hematology is an independent branch of medical science with blood and hematopoietic tissue as the main research object. ELISA detection method has been widely used in the field of hematology research for decades. The application of ELISA in hematology is based on primary hematological diseases derived from blood and hematopoietic tissues and secondary hematological diseases caused by non-hematological diseases as the main research objects, and various blood diseases are detected by detecting molecular markers ( such as leukemia, aplastic anemia, hemophilia, deep vein thrombosis, etc.) and other various diseases (such as liver disease, kidney disease, coronary heart disease, diabetes, cerebrovascular disease, respiratory disease, infectious disease, obstetric disease, malignant Tumors, genetic diseases, etc.).
Common Targets in Hematology Research
Targets related to blood diseases
Inhibitor 2
Vitamin K1
Thrombomodulin
Platelet Factor 4
Thrombospondin 3
Thrombospondin 4
Von Willebrand Factor
Targets related to tumor
CD63
Plasminogen
Thrombospondin 1
Thrombospondin 2
Thrombospondin 3
Thrombospondin 4
Complement Factor B
Others
Hepcidin
Jagged 1
Ovalbumin
Multimerin 1
Hephaestin
Hemojuvelin
Heparin Cofactor II
Advantages of ELISA in Hematology Research
As an immunoassay, ELISA has the following advantages
Simple instrument operation
Easy collection of clinical specimens
Have high specificity and sensitivity
Common Targets Detected by ELISA in Cancer Research
Activated Protein
Activated protein C (APC) is a double-chain glycoprotein composed of a light chain composed of 155 amino acid residues and a heavy chain composed of 250 amino acid residues connected by a disulfide chain which has the functions of anticoagulation, anti-inflammatory, promoting fibrinolysis, anti-apoptosis and protecting endothelial cells, blood vessels and organ functions, and is related to many human diseases. When FV Leiden is mutated, it can cause activated protein C resistance (APCR), leading to thrombus formation.
Thrombospondin 2
Thrombospondin 2 (TSP-2), a member of the THBS family, is an early diagnosis marker for cancer. Measuring the content of TSP-2 in the blood is expected to provide a new method for tumor diagnosis and treatment. It is expressed in a variety of tumor cells and is of great significance in tumor development and metastasis. TSP-2 fights angiogenesis (including tumor angiogenesis). As a stromal cell protein, TSP-2 also regulates the interaction between cells and the cell environment, regulates cell adhesion.
Antithrombin
Antithrombin (AT) is the main plasma glycoprotein of the serine protease inhibitor superfamily. It is a glycoprotein composed of 432 amino acids produced by the liver, which can inactivate several enzymes in the coagulation system. And can adjust the procoagulant protease proteolytic activity of endogenous and exogenous pathways. In addition to its basic anticoagulant function, AT also has anti-inflammatory, pro-apoptotic and anti-angiogenic activities.
Creative Diagnostics has been committed to the application of ELISA in hematology. With our strong R&D team and rich experience, we produce many ELISA kits products for hematology research, and we provide high-quality customized ELISA kits services, believable ELISA testing services, professional ELISA development services related to hematology according to your needs. If you wish a lot of careful data, please be at liberty to contact us.
References
Griffin, J.H.; et al. Activated protein C. J Thromb Haemost. 2007, 5 Suppl 1: 73-80.
Peng, H.Y.; et al. Thrombospondin-2 is a Highly Specific Diagnostic Marker and is Associated with Prognosis in Pancreatic Cancer. Ann Surg Oncol. 2019, 26(3): 807-814.
Hiscott, P.; et al. Thrombospondin 1, thrombospondin 2 and the eye. Prog Retin Eye Res. 2006, 25(1): 1-18.
Rezaie, A.R.; Giri, H. Anticoagulant and signaling functions of antithrombin. J Thromb Haemost. 2020, 18(12): 3142-3153.